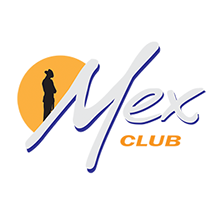 The professional Function teams of Mayfield Ex-Services Club are dedicated to ensuring that your social event will be one of the most joyous and memorable days that you and your guests will remember, and will deliver a high standard of service from start to finish.
The teams at Mayfield Ex-Services Club have a genuine professional desire to deliver only the best for our guests and wish to extend an invitation to view our facilities prior to booking.
Mayfield Ex-Services Club offer a variety of menu styles from finger food to three course banquets, whatever your requirement. Our function menus designed by our top chefs offer a large variety of choices to suit your tastes and individual needs.
Private Functions
The Excelsior Room
Seats 80 with Dance Floor
If you are after elegant style and luxury in perfect harmony then the
Excelsior Room is the ideal setting for your special event, the Excelsior
Room with its open plan interior and unique character would make the
ideal venue for your private function.
The Excelsior Room Seating Options
U-Shaped configuration : up to 60
Classroom configuration : up to 100
Theatre configuration : up to 140
Excelsior Room Dimensions
16m x 10.5m
Corporate Function Information
Equipment
Mayfield Ex-Services Club offers state of the art business aids and audio visual equipment.
Catering
We have an extensive range of Corporate menus to suit your needs: Including breakfast, lunch or light snacks.
Access
Mayfield Ex-Services Club offers ample car parking, and ramp access into the Club.
The Excelsior Room is located on the 1st floor and is accessible by lift or stairs. If you require access prior to the Club opening time this can be arranged with the Functions Coordinator.
The friendly professional staff of Mayfield Ex-Services Club understand that your business functions are important and will deliver only the best style and quality to make it that way.
Please feel free to contact Mayfield Ex-Services Club should you have any queries. Business Development Manager Nikki Mulherin would love to chat with you about all your function needs.
Mobile: 0425 306 419
Fax: (02) 49 684 689
Email: Nikki.Mulherin@mayfieldex.com.au
(c) 2017 Mayfield Ex-Services Club. 58 Hanbury Street Mayfield NSW 2304. Ph: (02) 4968 4411